I went to take the polygraph test to Osaka the day before yesterday.
The polygraph test is a wiggle seat.
I was strained first, because It was the first experience for me.
Inspector said to me, "Please answer all questions as NO".
When answering for a long time as NO, I terribly become sleepy, and have slept momentarily.
So, the inspection was done over again, and it had taken us about one and a half hours.
After the polygraph test ended, I went to meet a fishing friend, Mr. Peter who lives in Osaka.
He is a big bass hunter of Lake Biwa and a beautician, too.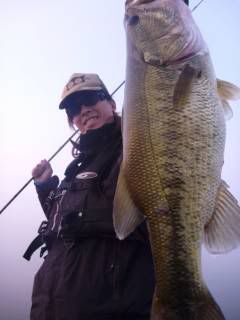 Of course he is also a angler the aim of the bass of the world record!
He cut my hair.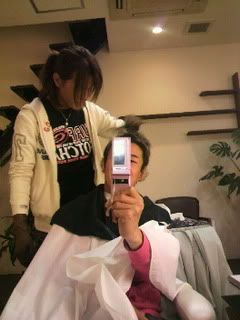 His manipulation is very dexterous.
The action of the lure when he fished the big basses and his this dexterous manipulation...
Are there any relations??
After my hair refreshingly, I went to eat meal with Mr. Peter
and Mr. Shishou who is the president of
KAESU
at night.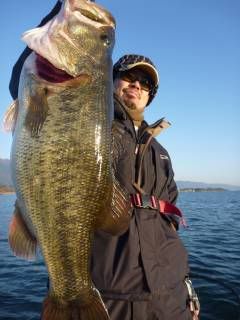 We spoke a lot of Giant basses of Lake Biwa while eating meal.
Mr.Peter, Mr. Shishou, Thank you very much! and See you soon on Lake Biwa!