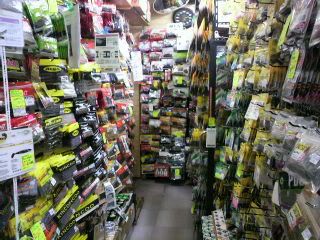 I went to Lureshop ANDOU yesterday.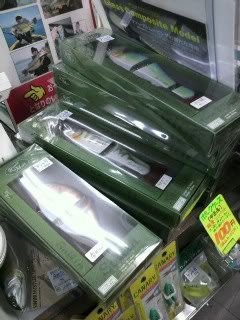 There are a lot of lures whenever I come.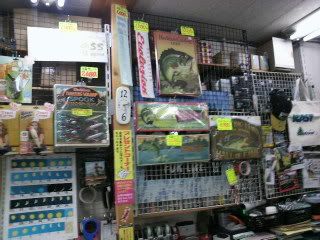 I was given a present by the manager.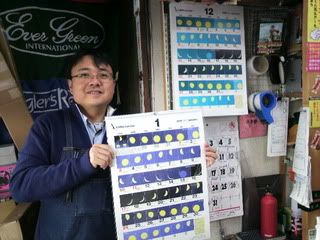 It is a calendar of the moon.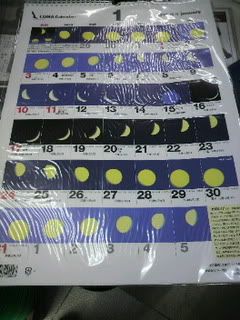 I can undersand the shape of the moon of next year from it.
I think whether I decorate it in my house or put it in my car.
I cannot wait for next year's fishing.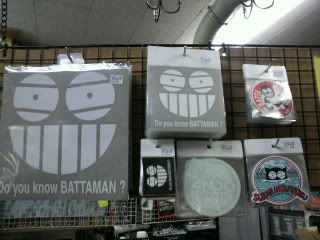 Thank you! Mr. Battaman!!