I was with Mr. Tachi who is my fishing friend. He is also a big bass hunter.
We went angling for the first time together this time because he also owned his boat though we were the fishing friends since four years.
We finished in the northern part and west shore on Lake Biwa.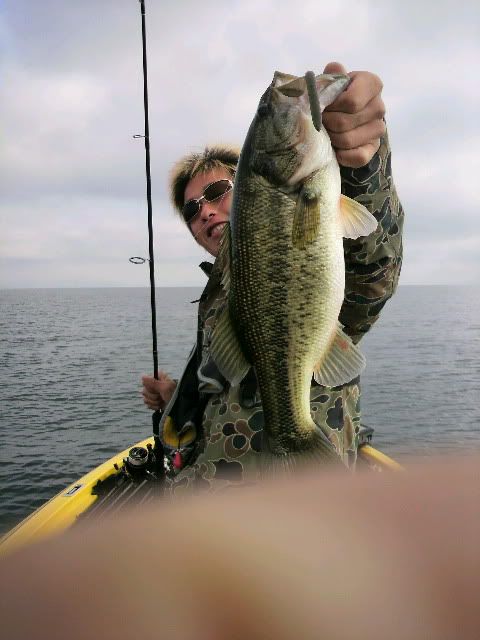 I could catch only about 2lb bass on the anostraight worm.
I have really liked it.
Though we weren't possible to fish so much, I was discoverd a new point.
We were able to spend a significant day.