I got a new lures from
Deps
at the other days.
Slide swimmer 250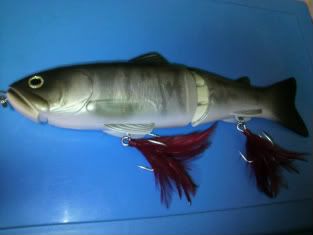 This is a large size of slide swimmer 175.
Though shape has changed a little according to the size, it does good movement.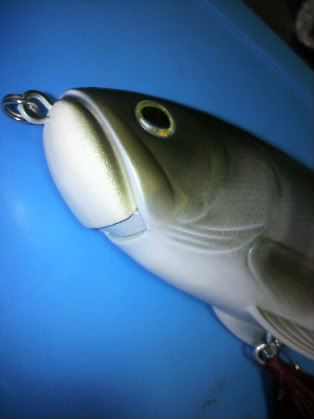 I hear that Mr. Okumura who is the president company of
Deps
test it and to be fished only giant basses of 60cm over.
I want use this early!
Hyper football jig
1oz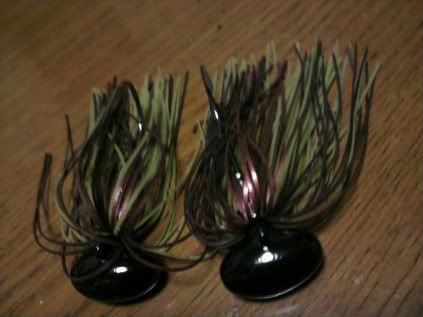 3/4oz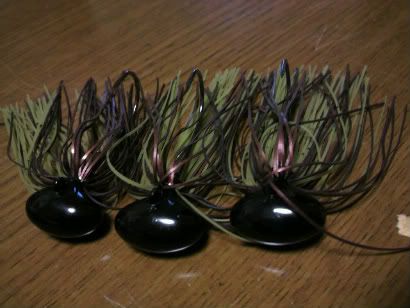 This jig of 1/4oz, 3/8oz, and 1/2oz is sold now.
It's popular article which giant bass is often fished in Japan and I chiefly use it by the swimming.
Mr. Okumura is fishing giant basses for a long time by the swimming of the jig.
I want to use a heavy-weight model of this rubber jig in the place where deep with the structure.
Another rubber jig is a swimming jig, named propp jig.
This shape is strange a little, propp has taken side forward.
It is a rubber jig that seems to demonstrate power at the next term that will become cold more in the future.
I think that I want you to use these lures popular in Japan also in foreign countries!
These are sure to satisfy you!!